Steady Gains in Remodeling Activity Moving into 2018
Healthy and stable growth in home improvement and repair spending is anticipated for the remainder of the year and into the first half of 2018, according to our latest Leading Indicator of Remodeling Activity (LIRA), released today. The LIRA projects that annual increases in remodeling expenditures will soften somewhat moving forward, but still remain at or above 6.0 percent through the second quarter of 2018.
The remodeling market continues to benefit from a stronger housing market and, in particular, solid gains in house prices, which are encouraging owners to make larger investments in their homes. Yet, weak gains in home sales activity due to tight inventories in many parts of the country is constraining opportunities for more robust remodeling growth given that significant investments often occur around the time of a sale.
Even with some easing this year, the remodeling market is still expected to grow above its long-term average. Over the coming 12 months, national spending on improvements and repairs to the owner-occupied housing stock is projected to reach fully $324 billion.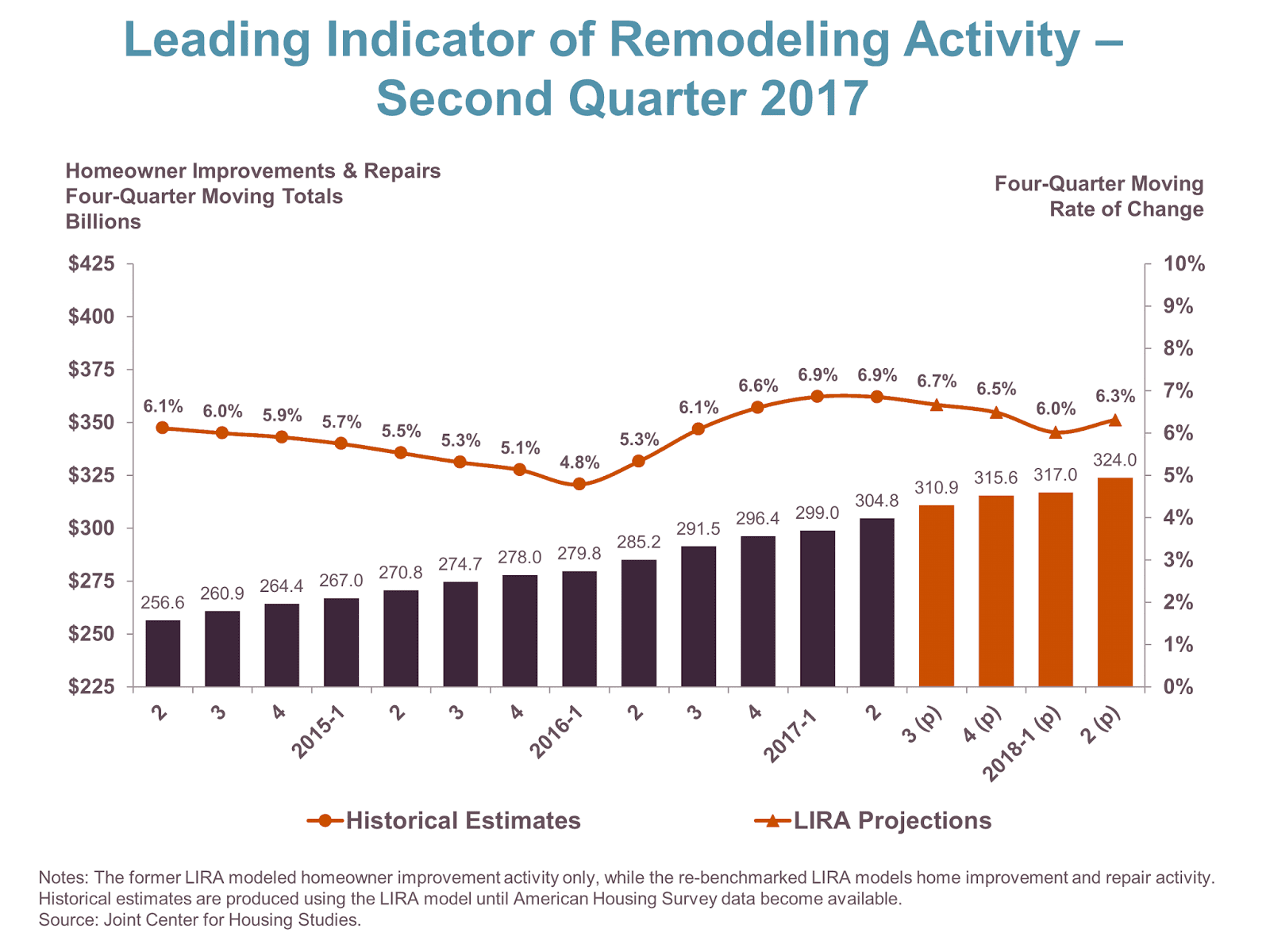 For more information about the LIRA, including how it is calculated, visit the JCHS website.