Robust Outlook for Residential Remodeling Through Mid-Year 2019
Homeowners are expected to increase spending on improvements and repairs at a solid clip over the coming year, according to our latest Leading Indicator of Remodeling Activity (LIRA). The LIRA projects that annual growth in homeowner remodeling expenditure will taper somewhat in the first half of 2019, but still remain around 7 percent.
A growing economy and stronger job market are boosting owners' willingness to invest in home improvements. Rising home values and increased home equity levels are also encouraging more owners to do larger upgrade and replacement projects.
Although the projected growth for remodeling activity remains strong, the low inventory of existing homes for sale is holding back even larger gains, since significant remodeling and repair often occurs around the time of a sale. Even so, annual spending on residential improvements and repairs by homeowners is expected to reach nearly $350 billion by the middle of next year.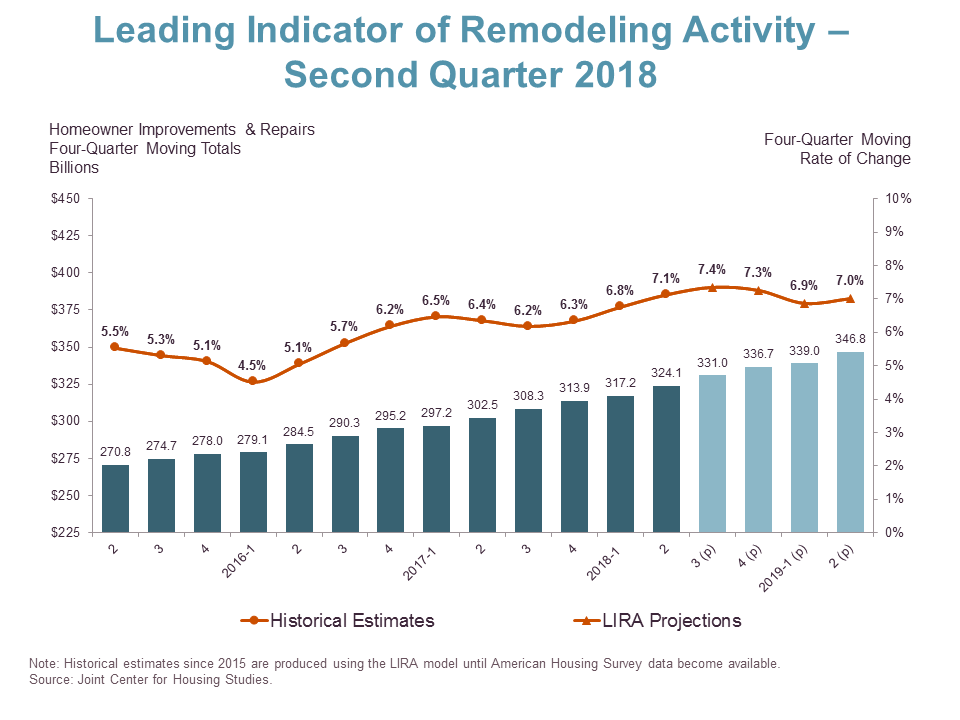 For more information, visit the LIRA page of our website.