How Housing Counseling Creates More Neighborhood Choice for Buyers
The US housing system simultaneously is one of the most efficient markets in the world and one of the most complex.
While the efficiency offers consumers many opportunities, the complexity makes it more likely that consumers will make housing and mortgage choices that are not in their best interests. However, our experience at NeighborWorks® shows that housing counseling programs can greatly increase buyers' ability to find and finance homes that are right for them.
With transparent pricing, multiple participants, and regulations that help ensure its stability and strength, the US housing system has many of the attributes of an efficient market. Moreover, as the papers in this panel describe, new technologies are making it even easier to access information about both homes for sale and ways of financing the purchases of those dwellings.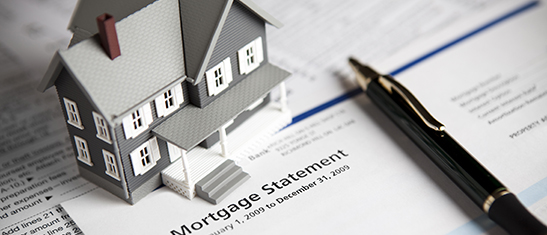 However, many consumers find the home buying process to be daunting. Illustratively, a recent household survey conducted for NeighborWorks® America found 74 percent of Americans (and more than 80 percent of millennials) think that the home buying process is complicated. The survey also found that while the overwhelming share of Americans (including millennials) consider homeownership a key component of the American dream—especially people of color and millennials—thousands of would-be buyers are shut out of the market because of confusion about down payment requirements, lack of information about credit standards, and the burden of student loan debt. Moreover, the complexity of the housing system creates the possibility that consumers who are in the market may make housing and mortgage choices that are not in their best interests, including limiting their home choices without looking at all of the available options and selecting mortgage products that are unsuitable or too expensive.
Part of the problem may be that when seeking information on buying a home, Americans are most likely to consult a real estate agent, search the web, or talk with friends or family who are homeowners. In contrast, only about 40 percent of adults (and half of millennials) are likely to seek counsel from a non-profit organization, such as the many NeighborWorks® member organizations that provide advice on buying a home (and only a fifth said they were very likely to do so).
This is unfortunate because our experience at NeighborWorks® strongly suggests that working with certified housing counselors (at a NeighborWorks® Homeownership Center or other HUD-approved housing counseling agencies) can help consumers make good choices about whether and what to buy, how to finance those purchases, and how to maintain their new homes. Housing counselors do so by working one-on-one with potential homebuyers, helping them develop a budget and to strengthen their credit so they can maximize their chance of getting the lowest possible mortgage rate. Moreover, because they are tightly connected to the communities they serve, housing counselors are aware of  trends practically on a block-by-block basis, knowledge that can help a homebuyer sift through the mountains of data on everything from traffic patterns, crime statistics, and school ratings to which community is closest to the best green space and other amenities.
Housing counselors also can help consumers gain access to a myriad of down payment assistance programs and mortgage products that can make it possible to either spend less than they had planned on mortgage payments or to purchase higher priced homes in more desirable communities. The down payment assistance programs, for example, can not only reduce the time and amount of cash consumers must save on their own to buy a home, they can also reduce the amount they need to borrow, which can lover monthly mortgage payments. Knowing about these programs may be especially important for non-White consumers. According to the 2017 NeighborWorks® America Housing Survey, the average African-American and Hispanic consumer assumed that the minimum down payment generally was a little more than 20 percent, an amount substantially higher than the typical down payment made by first-time homebuyers or the 3.5 percent down payment requirement for an FHA loan.
Moreover, because the role of a housing counselor is to help a homebuyer make the right choice for themselves, a housing counselor is not limited to a small set of mortgage choices the way a mortgage officer at a particular lender would be. For example, the largest mortgage lenders originate very few loan products that are offered by state housing finance agencies (HFAs). These HFA mortgages often have strong, but more flexible underwriting criteria that can help overcome mortgage denial issues that may happen with standard mortgage products and underwriting policies.
Combined, all this assistance can help ensure that homebuyers are more likely to choose affordable homes and mortgages, according to a 2013 study done for NeighborWorks® by Neil Mayer and Associates. The study, which looked at 75,000 homeowners who received housing counseling from NeighborWorks® organizations, found that compared to similar homeowners who did not receive counseling, homeowners who received counseling were one-third less likely to fall seriously behind on their mortgages. Such data, and other findings from the study, confirm that housing counseling allows consumers—particularly low and moderate-income and minority consumers—to access and remain in affordable homes in a wider and more diverse array of neighborhoods and communities.