Healthy Housing Today: A View from the National Healthy Homes Conference
This Spring, I attended the National Healthy Homes Conference in Nashville, Tennessee. The three-day conference attracted over 1,000 attendees, including more than 150 speakers who presented on a wide variety of topics, and was jointly organized by the U.S. Department of Housing and Urban Development (HUD) and Rebuilding Together, a national nonprofit organization that provides critical home repair services to low-income homeowners. From asthma interventions in low-income housing to the latest lead-abatement technologies to green architecture, the conference's range of educational sessions reflected the diversity of today's healthy housing field. But before I describe today's healthy housing "scene," let me provide a brief background.
The modern American healthy housing movement has its origins in late 19th-century New York City, when reformers worked to improve the unsafe and unsanitary living conditions in tenement buildings, particularly for immigrants living on the city's Lower East Side (conditions famously captured by the photographer Jacob Riis in his book How the Other Half Lives, published in 1890 and pictured below). In 1901, the Tenement House Act outlawed the severe overcrowding and fire hazards endemic to these buildings, and required such basic "amenities" as toilet facilities and windows providing natural light. These housing-focused reforms coincided with the emergence of public health as a professional discipline in the United States (the American Public Health Association was founded in 1872 and its core publication, the American Journal of Public Health was first published in 1911). Thus, interest in the relationship between housing and health has a long and rich history.
A second major healthy-housing turning point in the United States came in the winter of 1973–1974, with the OPEC oil embargo. Although perhaps most memorable because of the long lines it caused at gas stations, this fuel shortage had a lasting impact on the typical American home. Newly built houses achieved unprecedented "tightness" and energy savings. However, they were soon found to have high levels of indoor pollutants, especially combustion pollution from heating and cooking, formaldehyde, and radon. As a result, scientific research into residential indoor air quality began in earnest in the mid-1970s, with the goal of keeping homes both healthy and energy-efficient. The post-oil embargo preference for energy-saving homes did not createthe problem of indoor air pollution; we've had pollutants in our homes for as long as we've been heating them and cooking indoors. But the zeal for saving energy did exacerbate some indoor pollution problems and – most important – it catalyzed scientific, popular, and governmental concern about indoor air.
Since that time, knowledge of indoor air quality has expanded exponentially. But as multiple conference speakers emphasized, we still have a lot to learn and accomplish, and we are now also focused on newer issues, such as the effects of climate change on our homes, pest management, asthma prevention, and recent technologies to save energy and manage pollutants. Below, I've outlined what I consider to be five salient themes of the conference:
1. Old hazards persist.
Lead paint, banned in 1978 but still present in older homes, is a "classic" healthy-housing problem that has been the focus of government attention for decades and remains a pressing issue affecting Americans at all income levels. Similarly, combustion pollution and radon, two of the major pollutants on the original IAQ research agenda of the mid-1970s, are still significant contributors to indoor air pollution. (You can learn more about combustion pollution from cooking and help Berkeley Lab researchers by completing a citizen science survey.) Even as scientists and the public grow increasingly aware of important new hazards (such as endocrine disrupting chemicals) it is important to remember that we have not eliminated older threats.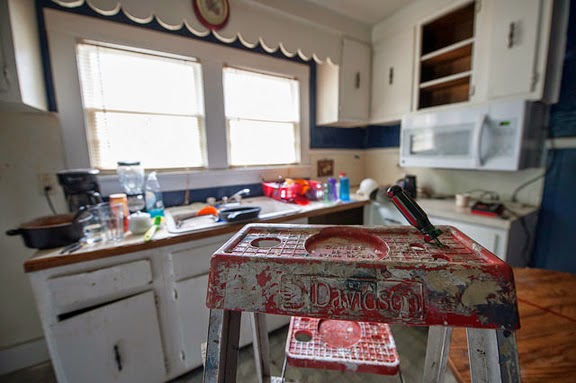 2.
2. Healthy housing is about more than IAQ.
Indoor air quality is one vital aspect of healthy housing, but is not the definition of healthy housing. For many Americans, issues of basic safety are more immediate. According to Rebuilding Together, 2.6 million low-income homeowners live in structurally unsafe homes. Other concerns are best described as problems with "indoor environmental quality." For example, as we explored in an as-yet unpublished Joint Center survey of homeowner concerns, noise and light pollution may not be getting sufficient attention. Finally, some conference sessions emphasized the role of neighborhoods in shaping healthy housing. This includes such factors as pedestrian-friendliness, access to exercise facilities, and access to healthy food. In fact, the conference's motto was "leading the nation to healthy homes, families, and communities." So, while IAQ is a rapidly expanding field of research with important implications for our homes, I am in favor of a more comprehensive and holistic definition of healthy housing.
3. The Ventilation Conundrum
Adequate ventilation is a requirement for any healthy home. Indeed, "well-ventilated" is one of the eight healthy-home criteria contained in HUD's new Strategy for Action. But defining and achieving adequate ventilation is not always straightforward, as a home's ventilation needs are influenced by many variables: number of residents, location, local climate, indoor pollutant sources, pressure changes in the home, and more. Both natural and mechanical ventilation are important: natural ventilation is the normal movement of air in any building, through its envelope, doors and windows; mechanical ventilation takes many forms, including kitchen and bathroom exhaust fans, and a variety of heating and cooling systems that aim to control temperatures while conserving energy. Henry Slack, of the United States Environmental Protection Agency, cited research demonstrating improved decision-making performance among office workers and school children when buildings were well-ventilated, but explained that while the EPA has studied numerous ventilation technologies and strategies, the Agency does not have a "prescription" for achieving healthy IAQ.  In 2003, the American Society of Heating, Refrigeration, and Air-Conditioning Engineers (ASHRAE) introduced its much-debated Standard 62.2 for airflow in residential buildings, but debate continues surrounding the standard's applicability and utility. Architect Peter Pfeiffer reminded all of us that the goal for any house is "healthy air," not simply adherence to the ASHRAE standard.  Achieving optimal ventilation, he explained, really is a "conundrum" that requires consideration of multiple variables, including a home's location and its number of residents.
4. Behavior is a Crucial Factor in the Healthy Home
A home – whether a single-family detached suburban house or an urban apartment – is living and dynamic, its air quality changing in relation to occupant activities (such as smoking and use of chemical-laden furnishings and products), season of the year, and more. A consistent theme among conference presenters was that occupant behavior can trump any technological innovation, even the most sophisticated, energy-efficient heating and cooling system. Residents who are uncomfortable with their home's temperature and do not understand how to use a new type of thermostat, for example, will prevent it from functioning as intended. Building professionals at the conference commented that some state-of-the-art heating/cooling systems require frequent and expensive maintenance, which is yet another obstacle to their adoption and effectiveness. Engineers and designers need to be aware of installer and user needs when creating the next generation of home technologies: technology alone is not enough, and humans are unpredictable!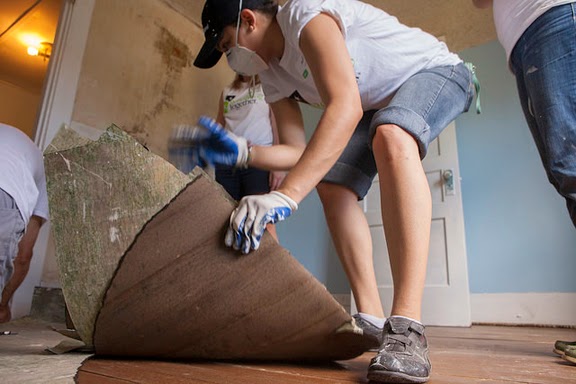 5. Reasons for Optimism: Healthy Housing is a National Priority
I was impressed with the number and diversity of organizations and individuals working to ensure safe and healthy homes for Americans of all income levels. From the Federal to the local level, there is significant interest in and commitment to, in the words of the conference organizers, "utiliz[ing] housing as a platform for improving the quality of life." This indicates a desire to go beyond the basics of lead-abatement and pest control, and to promote housing where families can thrive, not just survive. This approach is reflected in the government's new Strategy for Action on healthy homes, developed by the interagency Healthy Homes Work Group and presented by former HUD Secretary Shaun Donovan in his plenary address.
Although the conference brought together an impressively diverse group of people, organizations, and topics, I believe we can still identify two general movements:
One – Bringing substandard American homes up to a basic level of safety and protecting children from persistent hazards like lead poisoning. One major facet of this movement focuses on public housing, and protecting its residents from serious health hazards like tobacco smoke. However, plenty of privately-owned homes are also in serious need of repair.
Two – It is clear that many Americans who already live in safe and seemingly healthy homes are concerned about the increasing number of chemicals we use in building, furnishing, and cleaning our homes, especially as we learn more about the long-term consequences of exposure to endocrine disruptors and other hazards. Creating a non-toxic (or less-toxic) home is one way to reduce our overall exposure to environmental risks, and I expect that we will see much more interest in this in the coming years and decades.
Photos 2 & 3 courtesy of Rebuilding Together