The State of the Nation's Housing 2015
The US housing recovery lost momentum in 2014 as homeownership rates continued to fall, single-family construction remained near historic lows, and existing home sales cooled. In contrast, the rental market remained a bright spot, fueled by strong growth in renter households. With rents rising and incomes well below pre-recession levels, though, the number of housing costburdened renters set another record, far surpassing public efforts to provide affordable housing. And despite the rebound in much of the nation, a number of minority and low income neighborhoods remain severely distressed.
Interactive Maps
Our latest interactive maps show that a record number of American renters are feeling the strain of housing cost burdens.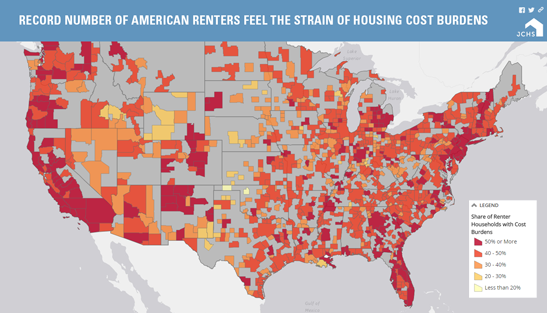 Webcast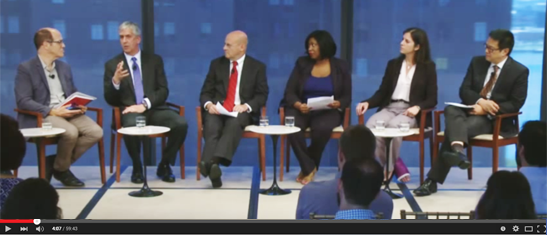 The State of the Nation's Housing 2015 was released by live webcast from the Ford Foundation in New York on Wednesday, June 24 and you can watch the webcast on YouTube. The event featured a panel discussion with:
Jim Zarroli, Reporter, National Public Radio (moderator)
Chris Herbert, Managing Director, Harvard Joint Center for Housing Studies 
Paul Weech, President and CEO, NeighborWorks America
Celia Smoot, Director of Housing, Local Initiatives Support Corporation (LISC)
Lynn Fisher, VP of Research and Economics, Mortgage Bankers Association
Don Chen, Director, Metropolitan Opportunity, Ford Foundation