What is Affordable Housing & What Does it Mean to Preserve It? (Five New Case Studies)
Even people in the housing field are not always sure what affordable housing is, and what it means to preserve it. Generally speaking, "affordable housing" connotes any privately owned dwellings that low-income people can afford to rent, and is distinct from public housing owned by government agencies.  Most often, however, people use the term to signify properties whose owners received government subsidies to help reduce the rents.
To "preserve" affordable housing means to save financially or physically endangered properties, usually by renovating and refinancing them, so that low-income tenants can still live in them. Starting in the 1960s, the federal government implemented a series of programs that gave private developers various incentives to develop and run low-income rental housing.  But these incentives – whether low-interest mortgages, rent supplements, or tax credits – all have time limits, and each year since the mid-1980s tens of thousands of them have expired, eliminating a large portion of the low-income housing stock. In addition, many of these properties have suffered the ravages of time, and required a large injection of capital to keep them habitable.
But definitions are a bit dry.  It's more interesting to come face to face with actual projects and try to understand how they came to be developed and preserved.  I recently had the opportunity to investigate local efforts by nonprofit organizations to preserve affordable rental housing in the cities of Scranton, Asheville, Chicago, Roseville, MN, and Boston.
The first question that occurred to me was: what do these places look like?  Most of us have a sense of public housing – usually a negative image of a dilapidated high-rise in an inner-city neighborhood – but few can picture subsidized housing for low-income people.
In fact, affordable rental housing, both subsidized and unsubsidized, comes in a wide variety of types, locations, and conditions.  Yes, such housing can be found in poor, inner-city neighborhoods, but unlike public housing, much of it is also located in downtowns, middle-class neighborhoods, and suburbs. Most subsidized rental properties exist in multifamily structures, but they may take the form of traditional urban apartment buildings, modern-looking low-rise suburban-style complexes, or even elegant former hotels.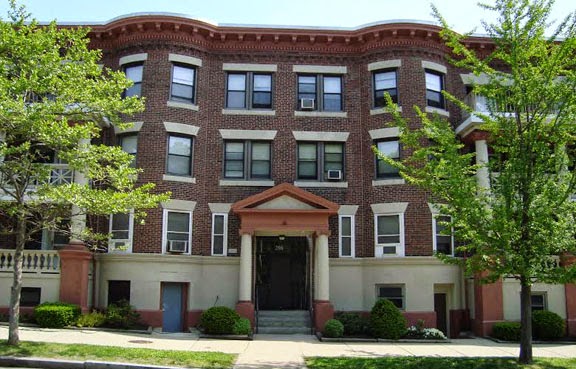 The origins of affordable housing projects, I discovered, vary as well.  Some were existing privately owned rental properties that were converted with the help of government subsidies. In Boston, for example, in the 1970s, an idealistic African American city planner began restoring old apartment buildings to halt the physical deterioration of the minority neighborhoods. In Chicago, community activists, alarmed at the disappearance of single-room occupancy hotels, acquired and restored a decaying apartment building to create healthy homes for those who would otherwise live on the street.
In other cases, a private developer conceived and built low-income rental housing from scratch. In 1973 a California company developed Skyview Park, a compound of one- and two-story brick buildings containing 188 one- to three-bedroom apartments, in Scranton, Pennsylvania. The developer used a government mortgage subsidy for moderate-income residences and later acquired project-based rent subsidies, which allowed very low-income tenants to live there.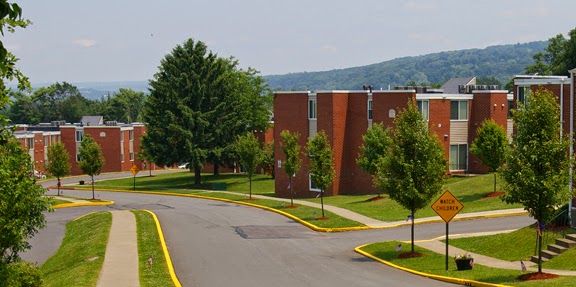 Contrary to stereotypes of the poor, the tenants of affordable rental housing are a diverse lot.  Often they reflect the character of the low-income population of the area in which their housing development is located. Hence, if many poor immigrants, homeless, or elderly live in an area, they will be heavily represented in the local affordable housing population.  Asheville, North Carolina, is a popular retirement community, and a large portion of the tenants of Battery Park Apartments (an elderly housing project located in the heart of the city) are poor people who, like many other city residents, came to Asheville to retire.
In contrast, some affordable housing projects function as entry points for low-income newcomers to an area. In Scranton, for instance, some 60 percent of the poor are white, but, due to a recent surge of Hispanic migrants to the area, some 70 percent of the residents of the Skyview Park development are Puerto Rican or from other Hispanic regions. The housing development has also attracted Bhutanese immigrants from Nepal, who have only just begun to arrive in Pennsylvania.
Different circumstances dictate when and why owners will go about preserving properties for low-income tenants.  Sometimes the buildings have fallen into such miserable condition that they become imperiled. In the town of Roseville, a suburb of Minneapolis-St. Paul, the aging owner neglected a modest apartment complex built years before, and the deteriorating property attracted abandoned cars and illicit activities.  A prominent Minneapolis nonprofit housing organization, Aeon, bought the property, restored its 120 small apartments, and for good measure added a new building with fifty family-size units.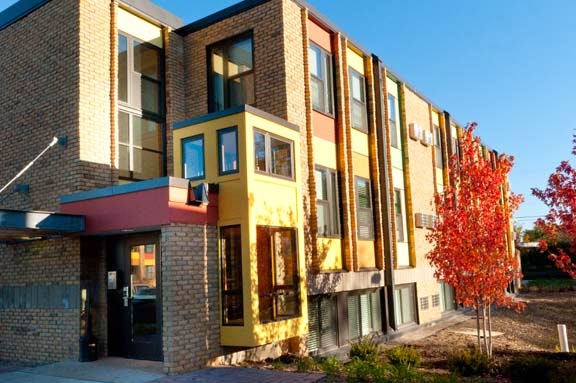 The situation became far worse at Scranton's Skyview Park, which in the 1990s earned a fearsome reputation for drug dealing, shootings, and stabbings, not to mention apartments with gaping holes in the wall. When National Housing Trust/Enterprise Preservation Corporation and Evergreen Partners finished renovating Skyview Park in 2009, they had not only preserved it but they had also made it a safe place to live.
Other circumstances are not as dire but nonetheless urgent.  In 2006 Mercy Housing Lakefront in Chicago acquired Malden Arms Apartments as part of a merger with its nonprofit owner, only to discover that the building was undercapitalized and under-maintained.  Sky-high utility bills resulting from old and inefficient water and heating systems were financially bleeding the Malden Arms' balance sheet. In addition, the property's federal low-income housing tax credits were due to expire.  Although some urged a sale of the property, MHL successfully sought ways to refinance and renovate the Malden Arms.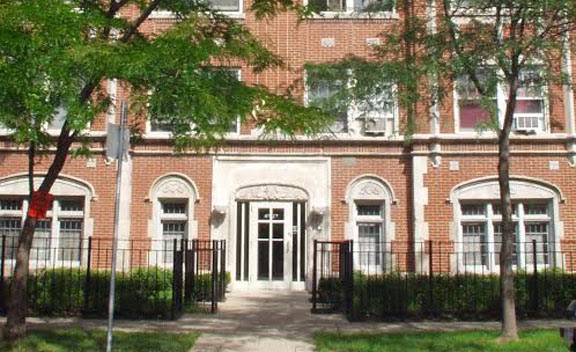 Fortunately for these projects, state and local government officials strongly supported the cause of preserving affordable housing.  State housing finance agency officials were crucial because they allocated federal low-income housing tax credits, which typically provide the bulk of underwriting for low-income housing projects.  Because officials wanted to see these properties maintained for low-income tenants, they advised the developers about ways they might tailor their proposals to meet state criteria for tax credits.
In Pennsylvania, state housing officials suggested that the out-of-town developers involve a local civic leader who supported housing and whose word city officials trusted.  In the case of New Franklin Park Apartments in Boston, housing finance officials enlisted the developer, The Community Builders (TCB), to acquire and preserve the project.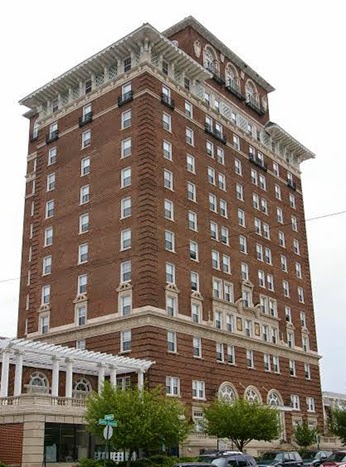 Once funding and financing are secured, however, actual renovations to low-income housing can be almost as complicated as garnering support. In Asheville, National Church Residences (NCR) took over a building fully occupied by elderly tenants, who were extremely anxious about the renovation plans of a new landlord. In addition to holding frequent meetings with residents and distributing a reassuring informational flyer, NCR and its construction company minimized the disruption by moving tenants to furnished hospitality units while their apartments were being remodeled.  At New Franklin Park Apartments in Boston, TCB faced an even more complicated problem of rehabilitating apartments (and temporarily moving their tenants) in a scattered property consisting of fifteen buildings at a dozen sites.
Some groups added another dimension to their renovation projects by using them as an opportunity to implement sustainable development.  In Roseville, for example, Aeon worked with experts from the University of Minnesota to install energy-efficient appliances, effective ventilation systems, and a storm water management system that created an attractive landscape of plantings and pools that also filtered rain water.
At a time of skyrocketing housing costs, preservation of affordable housing provides low-income people with a reasonably priced place to live, and at less expense than building new dwellings.  The idea of affordable housing preservation seems relatively simple.  I discovered in the course of my research, however, that the actual projects, people, and processes involved in carrying it out are intriguingly complex and varied.  It is my hope that this work will inspire others to take a closer look at this important part of America's social safety net.