Wait… What? Ten Surprising Findings from the 2017 State of the Nation's Housing Report
Every year, when we release our State of the Nation's Housing report, we're asked some variation of the question: "What surprised you in this year's report?" Given all the time and effort that goes analyzing the data and writing the report, we are so close to it that little surprises us by the time of publication. Nevertheless, here are 10 findings in this year's report that were new and maybe even a bit surprising:
1. For-sale inventories dropped even lower over the past year.   
For the fourth year in a row, the inventory of homes for sale across the US not only failed to recover, but dropped yet again. At the end of 2016 there were an historically low 1.65 million homes for sale nationwide, which at the current sales rate was just 3.6 months of supply – almost half of the 6.0 months level that is considered a balanced market.
2. Fewer homes were built over the last 10 years than any 10-year period in recent history.
Even with the recent recovery in both single-family and multifamily construction, markets nationwide are still feeling the effects of the deep and extended decline in housing construction. Over the past 10 years, just 9 million new housing units were completed and added to the housing stock. This was the lowest 10-year period on records dating back to the 1970s, and far below the 14 and 15 million units averaged over the 1980s and 1990s.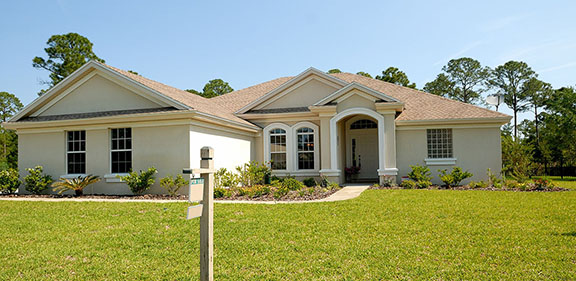 3. Single-family construction grew at a faster pace than multifamily construction.
The slow recovery in single-family construction picked up its pace in 2016. For the first time since the Great Recession, the rate of growth in single-family construction outpaced multifamily construction.
4. Smaller homes may be coming back.
Behind the growth in single-family construction, and as a new development in 2016, construction of smaller homes is back on the rise. The median square footage of newly completed single-family homes declined slightly, due to increase in construction of smaller-sized homes (less than 1,800 sqft).
5. Rental markets are still strong.  
Although there are signs of moderation, the slowdown in multifamily rental markets appears to be limited, so far, to a small number of markets. Indeed, last year, multifamily construction levels were still on the rise in most of the country, rents declined in just 10 of the 100 markets, multifamily loan originations and lending volumes both hit new record highs, and rental vacancy rates were at a 30-year low.
6. Long-term, metro-area home price trends show surprisingly wide variations.
Home prices have rebounded widely across the nation. In 2016, prices were up in 97 of 100 metros, and 41 metros had regained their nominal peak price levels from the mid-2000s. Over the longer period of time, however, the combined impact of the boom and bust has resulted in significant differences in home price appreciation across the country. In some metros (particularly on the coasts) real home prices have grown by 50 percent or more since 2000, while prices in 16 of the top 100 metros (mainly in the Midwest and South) were below 2000 levels, after adjusting for inflation.
7. The 12-year decline in the US homeownership rate may be nearing an end.
Homeownership rates flattened last year and the number of homeowners increased for the first time since 2006, suggesting trends in homeownership may be strengthening. In addition, first-time homebuyers accounted for a higher share of sales in 2016 than the year before. Still, lending remained skewed to highest credit score borrowers.
8. The homeownership gap between whites and African-Americans widened to its largest disparity since WWII.
The post-2004 decline in homeownership has been especially severe for African-Americans and has pushed black homeownership rates to fully 29.7 percentage points lower than that for whites. Comparing census data going back to WWII, the white-black difference in homeownership rates has never been wider.
9. More than half of all poor now live in high-poverty neighborhoods.
Poverty is growing, concentrating, and suburbanizing all at the same time. Overall, the total number of people living in poverty in the US increased by nearly 14 million in 2000-2015. Moreover, 54 percent of the nation's poor live in high-poverty neighborhoods (those with poverty rates over 20 percent).
10. Poverty is growing across metros and in rural areas.
Poverty has been on the rise throughout cities, suburbs, and rural areas. Indeed, while the number of poor living in high-poverty tracts in dense, urban areas grew by 46 percent between 2000 and 2015, the number of poor living in high-poverty tracts in moderate- and lower density suburban areas more than doubled.
Read the full State of the Nation's Housing report on our website.