Furthering Fair Housing: It's Not Too Late to Follow New Orleans' Lead
Although the U.S. Department of Housing and Urban Development (HUD) has announced that state and local entities will have more time to detail their plans to affirmatively further fair housing, some localities are moving forward. These include the City of New Orleans, which in October 2016 became the country's first jurisdiction to submit a legally required Assessment of Fair Housing plan (AFH).
New Orleans' AFH, which was submitted jointly by the city government and the Housing Authority of New Orleans (HANO), not only represents a shift in the way that jurisdictions report on the state of housing access in their communities but also could serve as a model for other jurisdictions around the country. Most notably, in accordance with guidance provided by HUD in 2015, the New Orleans AFH was prepared with significant community input. 
Specifically, at the outset of the process, the city and HANO partnered with the Greater New Orleans Fair Housing Action Center (GNOFHAC), which I lead, to ensure that the AFH reflected the concerns of community leaders and community-based organizations. To make this happen, GNOHFAC designed and implemented a community engagement strategy that aimed to organize, educate, and engage with community stakeholders—particularly leaders of color and organizations that represented communities of color. In addition to facilitating a robust community engagement process, the city and HANO welcomed GNOFHAC's assistance in analyzing relevant data that was included in the AFH plan. Finally, GNOFHAC helped provide both context and data on public and private acts of discrimination that affect housing choices in the New Orleans market.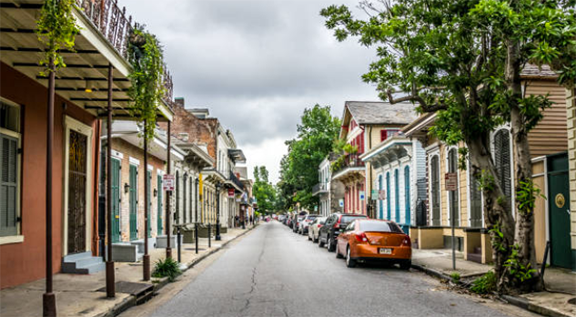 Taken as a whole, these activities created a process that reflected an unprecedented level of community engagement in planning the city's fair housing efforts. This engagement led to several notable recommendations in the AFH, such as a framework for improving the access that Housing Choice Voucher (HCV) participants have to low-poverty, high-opportunity neighborhoods, particularly areas connected job centers via dependable public transit services. Community leaders also helped develop other important recommendations, such as developing and implementing a "strategic plan to address environmental hazards, including lead in water and housing." The AFH's recommendation to address substandard housing in New Orleans by establishing a rental registry also was a direct result of engagement with community members who often accept substandard conditions when seeking affordable rental housing.
As noted above, in January 2018 HUD announced that it intends to delay required submission of AFH plans from jurisdictions that have yet to submit them. For persons in communities without a commitment from city leadership, or where the AFH will not be submitted in the near future as planned, this change could make it harder for people of color and lower-income households to access higher-quality housing, and programs designed to support existing homeowners.
However, despite that change in HUD's policies, implementation of New Orleans' AFH's recommendations is expected to continue without interruption. We commend policymakers and leaders in New Orleans for continuing to support equal access to housing and the positive life outcomes that flow from access to better housing. Further, we hope that even with the delays, other jurisdictions follow New Orleans' lead and work with affected communities to develop meaningful efforts to achieve the Fair Housing Act's long-standing goal of "affirmatively furthering fair housing" throughout the United States.